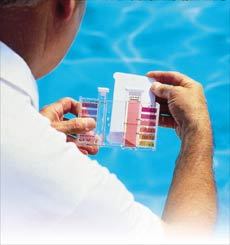 Premier Pool Service, Inc. provides expert pool maintenance services and management services for commercial and residential clients in Canton as well as the entire Metro Atlanta area. We offer year-round or summer only maintenance contracts and will cater to your exact specifications. You can choose the services that will work best for your pool and for your budget.
We pride ourselves on one-on-one relationships and we promise professional fulfillment with unparalleled customer service. Our pool maintenance company provides the same level of pool services and attention to detail for an 20,000 gallon facility as we would for an 800,000 gallon facility. Customer satisfaction and safety are our top priorities and we will do whatever it takes to ensure that all of your needs are met.
Swimming Pool Maintenance
Our Atlanta swimming pool maintenance company employs a group of highly trained pool maintenance professionals. Our experts will maintain every aspect of chemical balance in your pool. This ensures that your pool is not only clean, but is also safe to swim in all summer or all year long.
Pool Cleaning Service
For expert pool cleaning service, call Premier Pool Service, Inc. Our weekly full service contracts include cleaning of the pool, deck and bathrooms where appropriate. For commercial properties, contracts typically include two days of service to ready the pool after busy weekends.
Premier Pool Service, Inc. holds insurance policies of four million dollars in General Liability and one million dollars in Professional Liability. You can rest easy that will not only take care of your needs, but will take of our employee's needs as well. We also cover every employee with Workman's Compensation. After all, happy secure employees make for happy, secure clients!
Please contact our Pool Maintenance Professionals today to obtain a quote for your residential or commercial pool. We look forward to serving you.